thales100 made a new mod , "Sniper Cannon 3" , its a GR1 mod with 44 cool new sniper rifles, look at the list and pics here.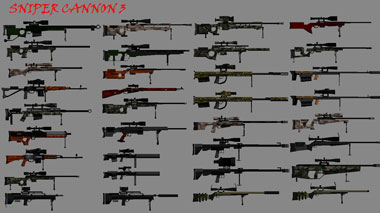 ---
Woody2000
- Sun 22 Jul 2007 - 00:12:23

Read/Post Comment: 2
Some images on these pages are copyright Red Storm Entertainment, Inc., and are used with permission.
woody2000.com is Copyright © 1998-2015
All trademarks are © their respective Owners.
Privat Politik
Powered by
e107
.

Allan Michael Nielsen aka Woody2000 aka AMN
Render time: 0.0394 sec, 0.0135 of that for queries.