Thales100 has released a new weapon mod for Ghost Recon, including a full new H&K weaponry plus three different SWORDS robots supporting you in two SP / Coop missions, check more info and download link here.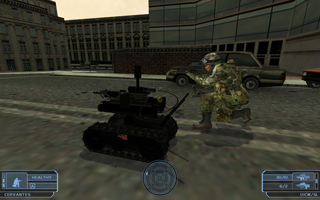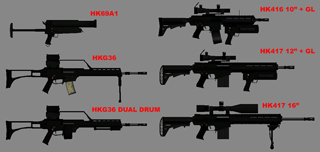 ---
thales100
- Mon 07 Apr 2008 - 14:23:23

Read/Post Comment: 0
You must be logged in to make comments on this site - please log in, or if you are not registered click here to signup
Some images on these pages are copyright Red Storm Entertainment, Inc., and are used with permission.
woody2000.com is Copyright © 1998-2015
All trademarks are © their respective Owners.
Privat Politik
Powered by
e107
.

Allan Michael Nielsen aka Woody2000 aka AMN
Render time: 0.1165 sec, 0.0810 of that for queries.